India Tours & Travel - Tailor-made tours
We are specialized in travel to India on cultural tours, leisure trips, trekking tours, Indian pilgrimages or Ayurvedic treatments in India.
According to your wishes and interests, we happily suggest itineraries for tailor-made tours to India and make sure, your holiday will be a pleasant and enjoyable one. Be it for your close family or for a vacation with friends.
India travel tips, a choice of routes and destinations in India also combinable as a tailor-made individual holidays in India.
Some of our favourite places and itineraries: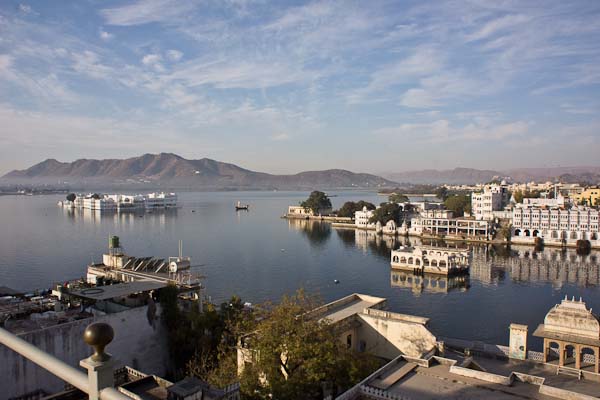 - About Deserts and Oases: Rajasthan and Gujarat
Explore the vibrant bazaars of Jaipur, the renowned frescoes of the Hawelis in Shekhawati region, the towering forts at Jodhpur and at Chittorgarh, the fairy-tale palaces of Udaipur, Jaisalmer, Bundi and Kota. Or stroll through the atmospheric pilgrimage sites of Mt. Abu and Pushkar. Experience the love of art manifested in stone, Rajput honour and legends. Then proceed to Gujarat, visit one of the holy mountains of Jainism, meet Asia's last lions at Sasan Gir and explore the vast Rann of Kutch and visit medieval Bhuj and the colourful villages in the desert. 1001 Nights in a bizarre landscape. An orgy of colours, shapes and smells. Royal accommodation is available in many of the old authentic palaces - according to individual budget.

- Along the Ganges River: Delhi - Jaipur - Agra - Varanasi - Kolkata
Follow the sacred Ganges and encounter the stunning monuments of Mughal architecture at Delhi and Agra, colourful Rajputana at Jaipur, the exquisite temples of the Chandela period at Khajuraho, and reach glorious Varanasi (Benares)- the constantly dying and being reborn city of Shiva. The journey can be extended to Calcutta (Kolkata), the buzzing cultural centre in Bengal with countless architectural remains of a colonial past.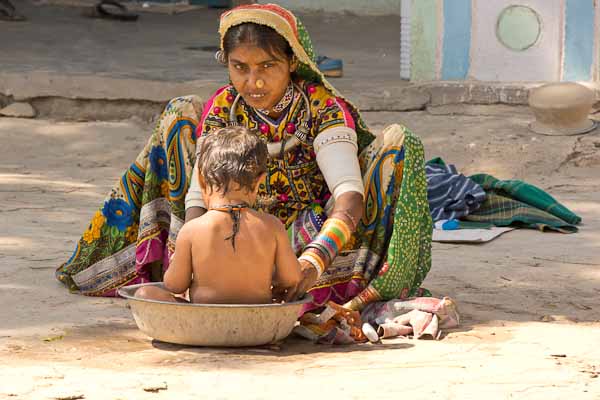 - Western Impressions: Delhi to Mumbai
Discover India's North-West. Enjoy the colonial style ambience of New Delhi, the deserts and fabled palaces of Rajasthan and Gujarat, colourful impressions and Islam art par excellence, the caves of Ajanta and Ellora and pulsating Mumbai. You experience some of the most outstanding locations in Rajasthan, later explore amazing Ahmedabad, built in Indo-Saracenic style, and visit the fascinating Jain temples at Palitana or at Girnar Hill near Junagadh before seeing the last Asian Lions at Sasan Gir. The famed caves at Ajanta (220 BC - 650 AD) and Ellora (Buddhist, Hindu, Jain, 600 - 1000 BC) are among India's most important cultural sites, and a visit to Mumbai(Bombay) completes this exceptional journey.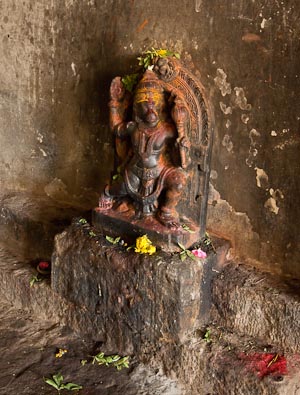 - Cultural Delights and Lush Tropics: Karnataka and Kerala
Experience the Western Ghats and generate lasting memories of cool mountains covered in forest, coffee and tea plantations, pepper, vanilla and cardamom. Cruise through the southern Deccan plateau and be stunned by the other-worldly atmosphere of Hampi (Vijayanagar). Marvel at fascinating art at Belur, Halebid and Badami. Stroll through atmospheric Mysore and cross the mountains down into the tropical lagoons, backwaters and the ancient spice trade ports of Kerala. Spend a few days at one of the famed hill stations. Enjoy countless images of bye-gone times, evergreen mountains, dense jungle or a home-stay on a plantation. A taste of the Raj, superb art, backwater romance, beach life and an Ayurvedic treatment.

- Dravidian Culture and the Wild East - Tamil Nadu and Orissa
Enjoy the fascinating temple towns and pilgrimage sites of Madurai, Trichy, Rameswaram, Mamallapuram or Kanchipuram, and relax enroute high up in the Ghats at one of the cool hill stations from the time of the Raj.
In Orissa marvel at the stunning temples of Bhubaneswar, Puri and Konark. Do not forget to reserve a week with driver and guide for exploring some of the many ethnic minorities like the Kondh in the Hinterlands of Orissa.

- Towering Mountains - Darjeeling and Sikkim
Encounter the enticing Tibetan culture and explore the villages and monasteries at the foot of mighty Kanchenjunga (8600m). Ride on the old Toy Train up the mountains to Darjeeling or choose one of the soft treks in Sikkim in April when the Rhododendron blossoms. Hike from Pelling to Pemayangtse Gompa or from Yoksum via Dzongri to Goecha La.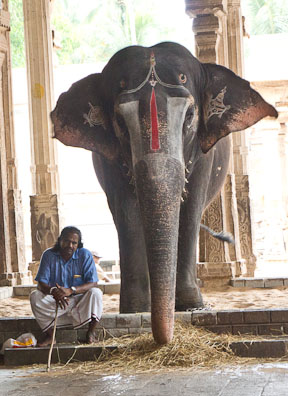 The monasteries of Rumtek and Sangachoeling are always worth a visit. Grand mountain scenery, remoteness and a bewitching culture.

- Our Forgotten Past - Arunachal Pradesh
Back in the 1950s India's then PM Nehru declared this region off limits in order to preserve the culture and customs of the different indigenous tribal groups. In principal this did not change until today, and even Indians need a special permit to enter the state. Since a few years we are able to obtain this permit for most regions.
The extreme western part of Arunachal Pradesh around the monastery of Tawang, is inhabited by people of Tibetan culture with great opportunities for visiting monasteries and trekking tours on higher altitude.
The other 90% of the state stretching east are inhabited by a wide variety of different tribal groups, the Apatani, Adi, Hill Miri, Mishimi, Nocte, Wanchu, to mention some. They all have their own distinctive culture, some even have their own script. Most still worship nature in a quite elaborate system, even Christian missionaries are trying hard to 'civilize' them. The people are in general very warm and friendly and curious to talk to foreigners (most speak English - Indian School system). They sometimes expect us to have an opinion, and a certain cultural sensibility on our side is urgently required.
Arunachal is almost 2000km long and the infrastructure is hardly developed, but the quality and authenticity of the impressions are enormous.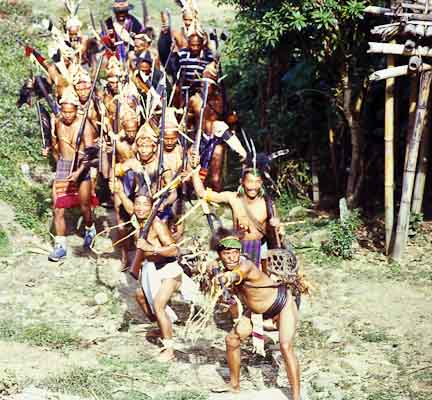 - Borderlands - Nagaland
Of all the regions of different Naga tribes, I consider the area around Mon, home to the Konyak Naga, in northern Nagaland the most interesting. Still I advise to also visit Mokukchung, centre of the Ao Naga region and the area around Kohima, home to the Angami Naga. During my journeys I have been to other areas, but still I do not consider it worthwhile visiting them, taking into account the expected obstacles and inconvenience. Day excursions from the above mentioned places to villages of different tribal groups are recommended. When planning to visit Nagaland we should not forget, that the area has been converted to Christianity by Baptists as early as the 2nd half of 19th century. Head-hunting does not exist anymore, but Nagaland is an interesting example of a people being deprived of their culture and struggling to adjust to modern times in search for identity. And they are very lovely and agile people. Accommodation at Hotels, guest houses and some village projects. Access to Nagaland is restricted, special permits are required.

- Kingdom of Passes - Trekking in the Himalayas north of Delhi:
Ladakh's Tibetan culture is fascinating and alive. The capital Leh and the various monasteries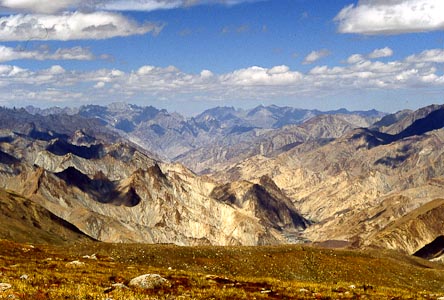 in the valley are already worth the trip. The classical treks follow the old trading routes, also into remote Zanskar Valley. One starts in the north at the monastery of Lamayuru, the other in the south from Darcha to Padum. Another trek connects Lamayuru to Hemis monastery, or if you are looking for just a few days, the trek through the Markha valley might be the one to choose. Quite interesting is the Nubra Valley north of Leh. Beside a stunning scenery it is lovely to spend a few days in the monasteries along the old caravan route between Tibet and Central Asia.
Further south the valleys of Lahaul und Spiti offer fascinating treks on lower altitude.
If you are more interested in Hindu culture, you could consider visiting Uttaranchal and the Nanda Devi region. The most popular trek is to the source of the Ganges, entering the world of the Sadhus.

- Ayurveda in India:
Southern India is famous for Ayurvedic Centres and Ayurvedic Clinics. Choosing one depends entirely on individual expectations. The purpose of a stay varies from rejuvenating and being pampered in a luxurious exotic environment to looking for help curing a serious illness.
The duration of a treatment varies accordingly from 1 week to several month. Most centres or clinics are situated in Kerala, but a few respectable ones are also in Tamil Nadu, Goa and Karnataka.

- Remarks:
Experiencing India with a guide gives 3 options: A. guide accompanying the whole trip from arrival in India until departure, B. different guides at different locations, or C. just transfers and hotels (drivers speak English). Guides speak English, other languages on request.
We also joyfully accept inquiries for tours or routes which are not mentioned here. This page has been created to give an overview of some popular travel options in India.